Environment
For more than a decade, PFU America, Inc. (PAI) has made a significant, sustainable investment in enterprise-wide initiatives, from reducing our carbon footprint, to eliminating lead and other harmful wastes from our supply chain and products, to broad recycling and reuse programs and reforestation projects. We continue to invest in innovation and programs that are good for both the environment and our business.
In addition, while observing all environmental regulations in our business operations, we are actively pursuing environmental protection activities on our own initiative. Through our individual and collective actions, we will continuously strive to safeguard a rich natural environment for future generations.
EPEAT® is a comprehensive environmental rating that helps identify greener computers and other electronic equipment. To see a list of EPEAT Qualified Ricoh Document Scanners, Click Here. The EPEAT system was conceived and developed through the collaboration of stakeholders from the business, advocacy, government and academic arenas. EPEAT is used by hundreds of companies, universities and government agencies in dozens of countries. Its rigorous requirements and searchable product database let buyers bypass marketing hype and confusing specifications. For participating manufacturers, EPEAT is a chance to showcase and validate greener designs and cleaner production. EPEAT is a powerful tool for enhancing the sustainability performance of virtually any organization.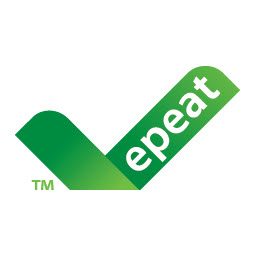 4.3.3.1 Required—Notification regarding the identification of both materials and components that have hazardous characteristics or special handling needs
For information on Materials with Special Handling Needs, please click here. We will make this information available within one year after the equipment is put on the market.
For Preparation of a product end-of-life characterization report that provides guidance for the effective processing of the materials identified in EU WEEE Directive 2002/96/EC, Annex II, contact us.
We will make this information available within one year after the equipment is put on the market.
To comply with the EPEAT program for Early failure process, we offer warranty coverage, extended warranties and/or service contracts to cover a period of one, two, three years or multi-year (for which additional fees may apply) and are based upon the type of product. For further information, please contact your local sales or service representative.
Spare parts are available five years from the product discontinuance date. After five years, spare parts availability for a discontinued model may not be available.
ENERGY STAR is a U.S. Environmental Protection Agency (EPA) voluntary program that helps businesses and individuals save money and protect our climate through superior energy efficiency.
Disposing of e-waste in an environmentally friendly way is the right thing to do. You can recycle with your State or Local recycling program, or you can recycle with us here.
To learn more about our Environmental Aspects, please click here.
For information on product upgradeability, please click here.
We have a long-standing practice of responsible environmental stewardship, we offer customers convenient recycling options for our products, including scanners, keyboards, cameras and projectors. For more information, click here.
We encourage customers to use the recycling options available to them for packaging material in their locality, in order to help minimize CO2 emissions. In addition, we offer a Take-back program for non-fiber based packaging material. For more information, please contact us.
As a green company, we strive to minimize the environmental impact of our products throughout their lifecycles. We recognize that protecting the environment is a corporate obligation and an essential business requirement. We offer customers several recycle and trade-in options that meet US standards R2 and e-Stewards and additional regulations getting the most for aging technology and minimizing the impact on the Environment. For more information on our Recycling and Trade-In Programs, please call our sales team at 1-888-425-8228.
Recycling Program information can be found here.
Battery Recycling Program information can be found here.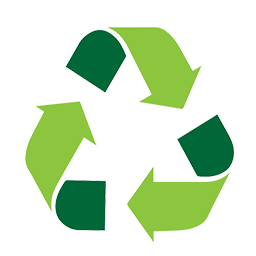 ISO 14000 is a family of standards related to environmental management that exists to help organizations (a) minimize how their operations (processes etc.) negatively affect the environment (i.e. cause adverse changes to air, water, or land); (b) comply with applicable laws, regulations, and other environmentally oriented requirements, and (c) continually improve in the above. For more information, please visit: https://www.pfu.ricoh.com/global/about-us/iso-certification/.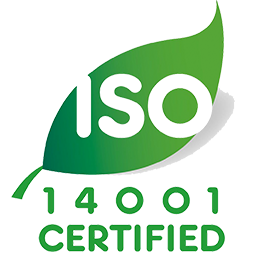 For More Information
Contact us for information on any EPEAT Criteria. We will provide the information required. Some criteria's will be provided within one year or five years after the device is shipped to the market accordingly.
Contact Us