Leadership
Daisuke Kutsuwada
President and CEO
Daisuke Kutsuwada joined the PFU America Inc. in 2021 where he was first appointed Sr. Vice President and then President and CEO of Fujitsu Computer Products of America. In April, 2022 he was then appointed President and CEO of PFU America Inc. He joined PFU Limited in Japan in 2002 as a Software Engineer, becoming Director of the Product & Service Strategies Department in the Imaging Business Group, where he directed sales and marketing operations for imaging scanner products and related services. He is a strategically-minded technology thought leader, having managed global partner relationships and business alliance efforts along with new business models and strategies based upon core technology and services.
Daisuke Kutsuwada holds a Master's degree in Image Processing from Kanazawa University.
View Profile

about Daisuke Kutsuwada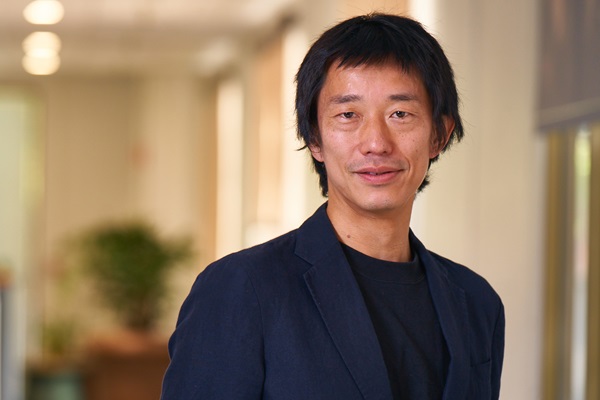 Hiroyuki Kubo
CFO
Hiroyuki Kubo joined PFU America, Inc. in 2021 as Vice President and CFO. He has held numerous managing positions in corporate functions at PFU and Fujitsu. Joining Fujitsu in 2001, he managed FP&A and financial accounting of overseas subsidiaries and strengthened corporate governance, based in Tokyo, London, and Munich. From 2016, he took a sales director role at the international defense business unit of Fujitsu, followed by the directorship of PR management at PFU since 2020.
Hiro holds a BA in Liberal Arts from the University of Tokyo and an MBA from Columbia University. He enjoys running 10 miles almost every morning. He achieved a U-12 water polo national championship in Japan.
View Profile

about Hiroyuki Kubo
Bernie Schweiss
Vice President, Sales
Bernie is the Vice President Sales and has been with the company since 2018. He is a seasoned sales leader with 20 plus years' experience leading and transforming organizations and leadership to improve customer relationships and bottom-line performance. Prior to this role, Bernie was with KnowledgeLake, Inc., where he was President and CEO. Previously he spent time with Microsoft where he led and delivered Microsoft's first cloud customer Energizer (ENR). Before Microsoft, he spent 10 years with EPSON America as a Regional Sales Leader in the Commercial and Educational sector.
Outside of work, Bernie serves on the Board of an International non-profit that helps academically capable and motivated children-in-need to meet their full potential and become men and women for others by providing value-centered, family-like homes, opportunities and education through college. He also enjoys spending time with his wife and three grown children.
View Profile

about Bernie Schweiss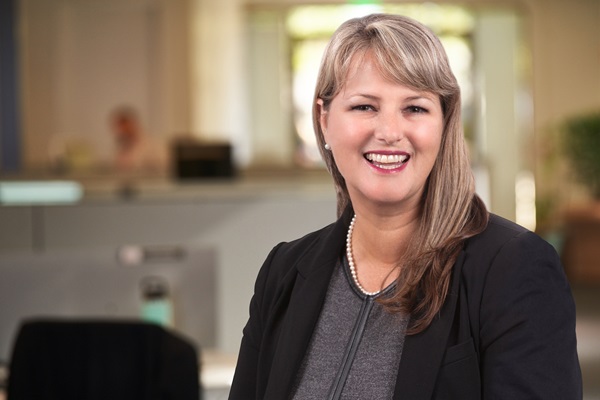 Oona Smith
Vice President, Human Resources
Oona Smith first joined the PFU family of companies as a Benefits Administrator in 1996 when it was known as Fujitsu America, Inc. She has worked for and supported multiple Fujitsu companies, moving from a specialty in benefits to gaining a broader Human Resources focus. Lately, her focus has been on Talent Management and Learning & Development. Oona brings a wealth of experience to her role of providing strategic leadership in the planning and integrating human resources programs across all teams.
Oona is a native of California, graduating from San Jose State University, with a major in Sociology and a minor in Spanish. While working full time, she obtained her Masters of Business Administration at Santa Clara University. She lives in San Jose, CA with her husband of 20 years and their cat, George Kittle. Annually she travels to Las Vegas to compete in the World Series of Poker. She has yet to achieve enough success in poker to quit her day job.
View Profile

about Oona Smith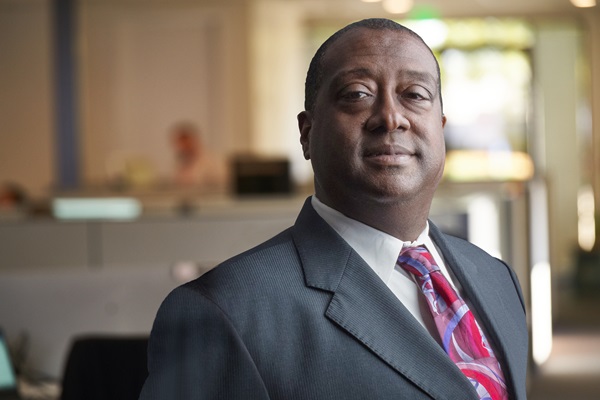 Darrian White
Vice President of Information Systems
Darrian White is the Vice President of Information Systems and has been with the company since 2017.
Darrian has 20+ years of experience managing IT for Fortune 500 international companies during his career. Darrian's IT background includes implementing, upgrading and maintaining Global business applications, supporting numerous Merger and Acquisitions activities, and the development and support of IT Shared Service Centers. Darrian's diverse experience provides him the insight to manage all aspects of an IT organization.
Darrian also is an active leader and member in many philanthropic organizations. During his professional career Darrian has provided personal support to educational institutions, hospice care, and environmental charities.
View Profile

about Darrian White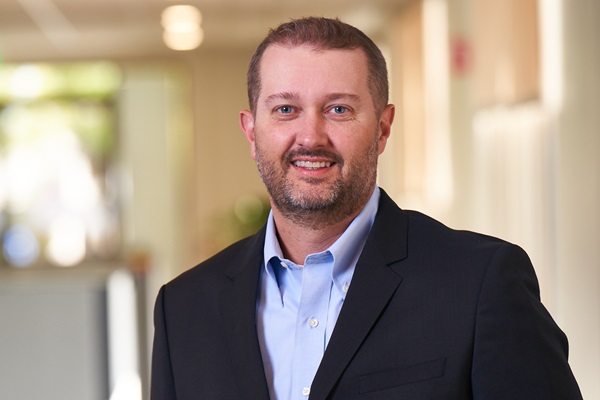 Don Caruso
Head of Sales and Service Operations
Don Caruso is Head of Sales and Service Operations responsible for leading sales and service operations initiatives as well as managing the Inside Sales team for PFU America, Inc.
Prior to returning to PFU America, Inc., Don was the Vice President of Global Sales Operations and was responsible for managing ABBYY's Sales Operation teams, Inside Sales Team, Fulfillment, SMUA renewals, Global Sales Policies, Sales Compensation, Salesforce.com and several other key processes within the ABBYY organization that allows the sales team to be successful.
A seasoned industry veteran with over 20 years of experience, Don's began his career as a technology sales leader with roles at Law Cypress Company and SYNNEX Distribution company. In 2003 he accepted a role at PFU America, Inc. as the Director of Sales Operations over a 14-year period. Don expertise has focused on growth of a strong inside sales team, proficient on renewal sales, policy creation, enforcement of policies, tools to enable sales and excelling at Salesforce.com.
Don holds a Bachelor of Administration degree in History from San Jose State University. In his free time, Don enjoys coaching his son's highly ranked travel baseball team.
View Profile

about Don Caruso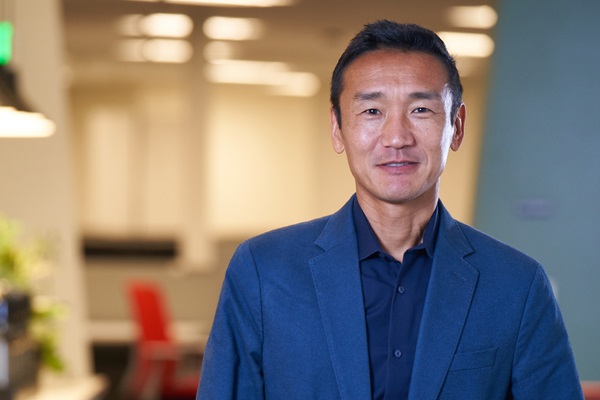 David Yachi
Head of Product Management
Before joining PFU America, Inc., David was VP of New Product Development at Implus LLC., home to more than 20 brands in the CPG space.
Prior to Implus, David spent three years in the marine sports industry, most recently as Executive Officer & GM of Tabata Co. Ltd., and as Senior Director of Global Strategy & Innovation/Global Product Development for Johnson Outdoors, a NASDAQ-traded outdoor equipment company under S.C. Johnson Enterprise. David also spent over 10 years with Kyocera Communications, Inc., most recently as GM of Products & Solutions, where he led award-winning teams of product planners, industrial designers and solutions engineers in the high-tech/mobile industry.
David earned an MBA from San Diego State University and studied design and visual communications in Tokyo, Boston, New York and Paris. Outside of work, David enjoys spending time with his wife and their two sons, and is an avid long-distance runner, a certified advanced scuba diver and an active soccer player.
View Profile

about David Yachi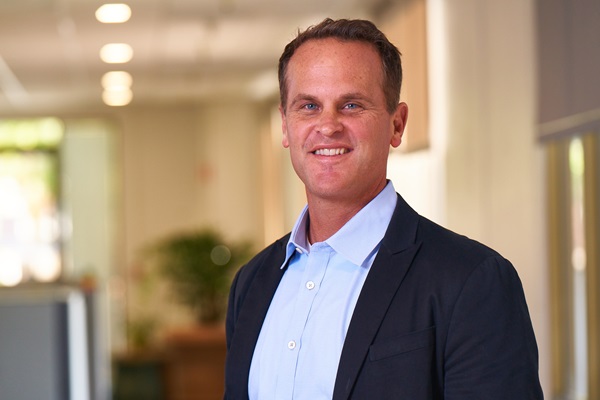 Lane Paxton
Head of Marketing
Lane is the head of marketing for PFU America, Inc. and leads all aspects of marketing communications, brand management, public relations, channel marketing, and demand generation.
An industry veteran with over 20 years of experience, Lane brings to PFU a wealth of knowledge in B2C and B2B marketing.
Most recently, Lane was the founder and managing director of a marketing services agency and worked with top brands in mobile devices, consumer goods, and cloud services. Before that, he led marketing and product for Kyocera, where he drove the US division to over $1B in revenue and, in parallel, launched their B2B solutions group pushing it to #1 in market share. Before Kyocera, he led product marketing for Gateway, co-founded a successful software company selling it to E*TRADE, and took OmniSky public, the first company to offer mobile internet service and solutions.
Lane graduated from the University of Colorado at Boulder (Sko Buffs!). He is based in San Diego and, when not working or spending time with his family, is an avid surfer and also enjoys snowboarding and golf.
View Profile

about Lane Paxton