Scanning is such a soothing experience. Don't you feel the satisfaction when you hear the sound of your ScanSnap scanning your documents? Time to time, you might have experienced your scanned images are automatically rotated and you wonder how to easily fix them. Today, I will provide easy steps on how to change the image rotation setting prior to your scanning and how to rotate your scanned images. Let's get started!
Changing the profile settings;
First things first, Let's change the settings prior to scanning:
Click the [Scan] button in the upper left of the main window on ScanSnap Home to display the scan window. If the main window is not displayed, follow these steps:

If you are on a Windows computer, select [Start] menu → [ScanSnap] → [ScanSnap Home].
If you are on a Mac computer, click the [ScanSnap Home] icon in the application list that appears when you click Launchpad in the Dock.

Select the profile that you are using from the profile list. The profiles are listed as icons.
Click the [Edit profiles] icon to display the [Edit profiles] window. It is on the top right.
Click the [Detailed settings] button under [Scan settings]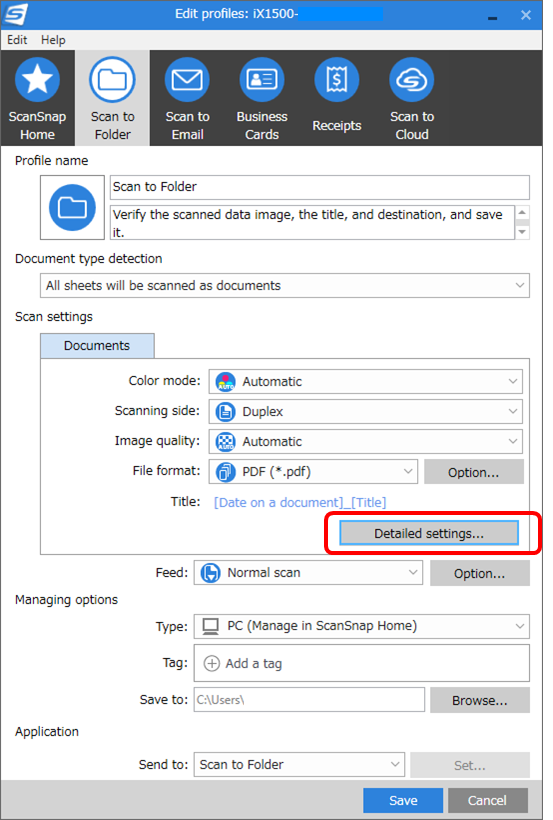 Make sure to select the profile you want to scan when scanning is selected. Simply select the [Scan] tab and adjust the rotation settings as desired. We recommend you feed your documents face down, select the [Do not rotate] option and select OK.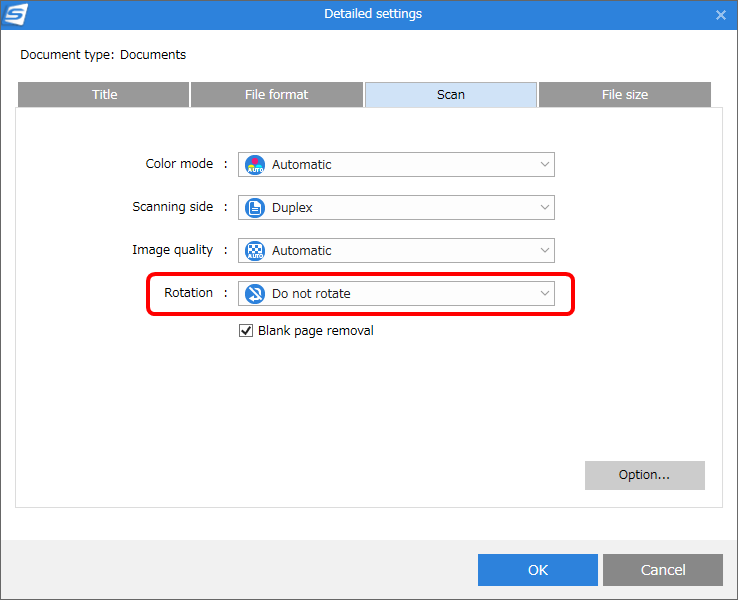 That's it! Now, start scanning and your scanned images won't get rotated automatically!
Adjusting after you have scanned:
If you need to make a change after scanning a large batch, we have simple steps on how to fix scanned pages shown sideways or upside-down:
Click the scanned image to open the ScanSnap Home Window Viewer.
Select the edit tab and you will be able to Rotate 90° counter clock wiseor Rotate 180° as well as Rotate 90° clock wise.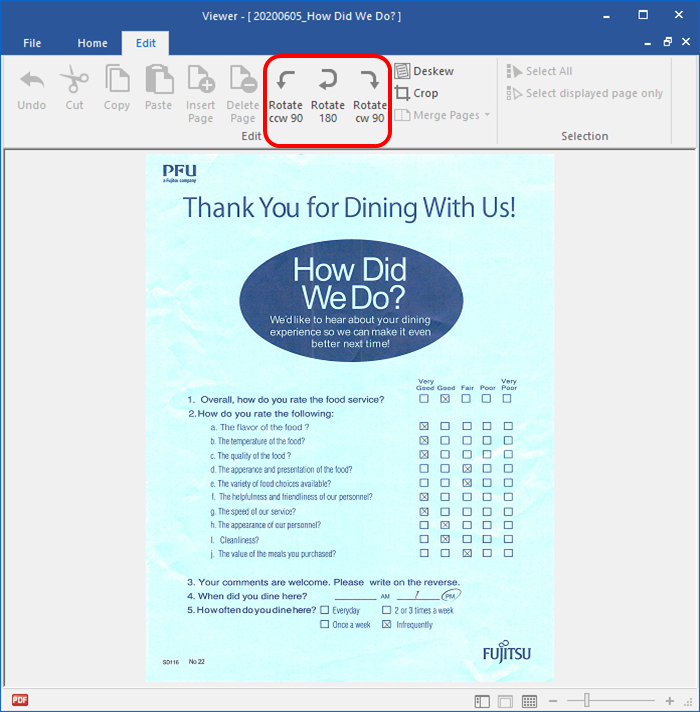 Now, you have successfully adjusted your settings to rotate according to your preference. Make sure to test it out! If you have any questions or concerns, please contact our Technical Assistance Center. If you have any scanning tips you would like us to share, please share your ideas in the comment below. Happy Scanning!