The month of May is Asian Pacific Heritage Month and it is a celebration of Asians and Pacific Islanders in the United States. This celebration started as "Asian/ Pacific American Heritage Week" on May 4th, 1979. In 1992, Congress passed the law and annually designated May as Asian/Pacific American Heritage Month. The month of May was chosen to commemorate the first Japanese immigration to the United States on May 7, 1843, and to mark the anniversary of the transcontinental railroad completion on May 10, 1869. The majority of the workers who laid the tracks were Chinese immigrants [1].
We have a very diverse community and I would like you to meet some of our Asian American colleagues!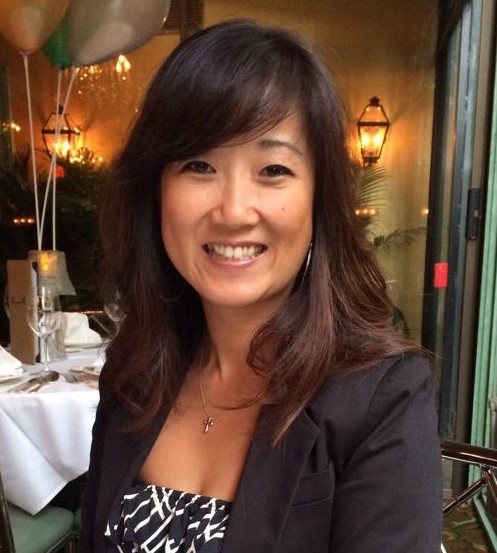 First of all, meet our channel marketing specialist, Joana Kim. Joana was born in Sao Paulo, Brazil to her Korean parents. Her family moved to Los Angeles, California when she was young. Growing up in LA, she mainly spoke Korean at home and attended a local school where she learned everything in English. Today, she speaks four languages (no, it is not a typo)- English, Korean, Spanish, and Portuguese. "As a young immigrant, there was an adjustment period to assimilate to the American culture and to learn English. It is very important to maintain my Korean culture and heritage to educate and pass them down to my kids. Heritage and culture are a big part of my family's immigration history of moving from Korea to Brazil and to the United States. My kids enjoy learning about their Korean heritage through grandparents and extended families but also through food," Joana says. She suggests you try Korean BBQ if you haven't tried Korean food yet.
Joana enjoys working here because she can utilize her multi-languages to engage with different entities from all over the world.
"I appreciate how diverse the community is and collaborating with colleagues from different parts of the world is very inspiring. It gives me a great sense of camaraderie."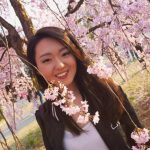 Next, we have our colleague in Japan, Arisa Kubota. She was born in Torrance, California to her Japanese parents. Since her hometown was heavily Asian American, she certainly didn't have the feeling of being "different" and naturally understood a lot of Japanese morals.
"My heritage is something to be proud of and ties in very close to how I identify myself. My parents are both 100% Japanese, and I was raised in Japanese and fed Japanese food growing up. Having said that, the Japanese country and traditions were always a strange existence for me with a lot to learn about. Throughout my youth, I went to a Japanese Saturday school and in college, I got along with many study-abroad students from Japan and took many classes on Japanese history and tradition," she says.
One of her dreams was to work in Japan and she made it happen. Now in Japan, she continues to encounter new findings of her heritage.
"I always wanted to use both the English and Japanese languages for work. Back when I was living in the US, I constantly engaged with activities that would help me retain the Japanese language. Like the Japanese word "mottainai", I didn't want my Japanese to go to waste," she explains.
Working for PFU, has been a very novel experience for Arisa with a lot to learn. While some things are difficult to take in and take longer for her to adjust in Japan, her colleagues at PFU have all been very kind to her.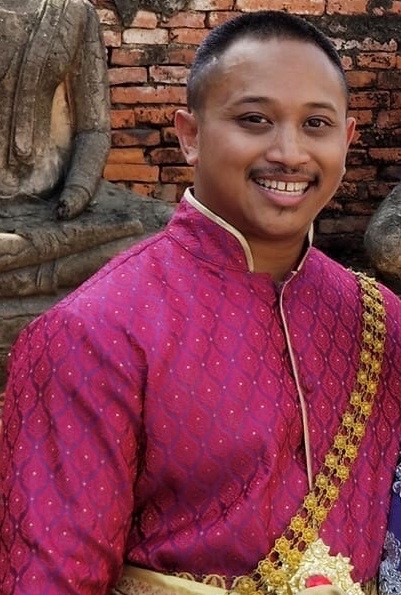 Last but not least, Ishmael Tanomrat is our customer support and compliance manager. Ishmael was born to his Thai father and his Laotian mother in San Jose, California. Growing up, he attended a Thai temple on weekends to learn culture, language and other traditions. His strong work ethic came from his immigrant parents. "Watching my parents work hard to provide all the resources for me made me appreciate what I have and that I have enough," he says.
"I like working here and our heritage celebration events are fun. I have had an opportunity to work with the teams from different parts of the world. It was a bit intimidating at first, so I Googled to learn business mannerism and courtesy in different countries. I learned that everybody is friendly and wants to collaborate."
Ishmael shared that in Thai and Laotian culture, food is where people come together to enjoy, converse and spend quality time. "I often get mixed up with Filipino because there are not many Thai or Laotian around. I always enjoy teaching and sharing my culture," he explains.
It has been pure joy to have the opportunity to work with talented colleagues with mixed background from all over the world. We learn about each other through our collaborated work and virtual happy hours. Our diverse corporate culture is one of the factors that inspires us to create innovative products and service to enhance our customers' daily lives. Please share with us your heritage and how your heritage makes you unique.