Like many people, I have been working from home for the last four months. Like many companies, my company is considering allowing permanent work from home situations. As this happens across the country, we begin to realize this is not a temporary situation and now is the time to beef up work from home efficiencies.
One of the devices that is often overlooked, but can be crucial when working from home, is a document scanner. Digitizing documents is a critical step. By scanning documents such as receipts, client files, and invoices, you can process, organize, save and share those documents much easier and more securely than paper, and with minimal up-front cost and implementation.
Before you say "I don't need another device cluttering my desk", let me walk you through some things. Lots of people have MFP (multi-function device) in their home and probably feel they don't need a stand-alone scanner. But dedicated document scanners have superior efficiencies that a combined printer-copier-scanner can't provide.
Quickly and easily scan, digitize and organize critical documents – no need for IT resources!
Compress digital file size for quick transmission and storage minimization
Reduce paper processing and preparation time
Produce exceptionally clean images better than the original
Maintain an organized and productive work space
So let's look at some options.
ScanSnap iX1500 Deluxe Bundle.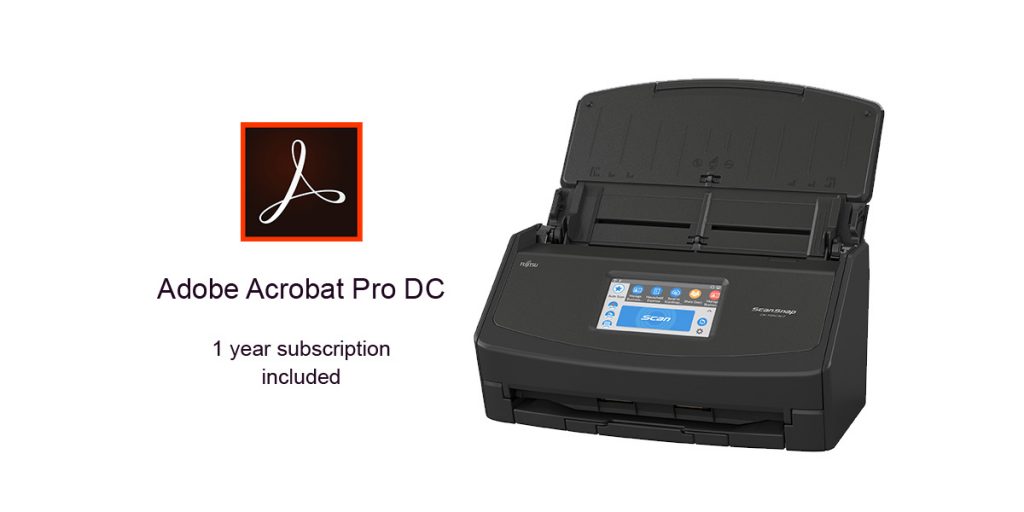 The first option is a powerful and intuitive scanner that has Wi-Fi and USB connectivity making it easy to place wherever is convenient in your office or home. The iX1500 is fast and smart, meaning you save time and you don't have to think about it! ScanSnap Home software makes classifying and organizing all types of documents a snap. This particular bundle includes Adobe Acrobat, the world's leading PDF conversion software with editing capabilities. And you can scan your documents straight to your favorite cloud destination.
ScanSnap S1300i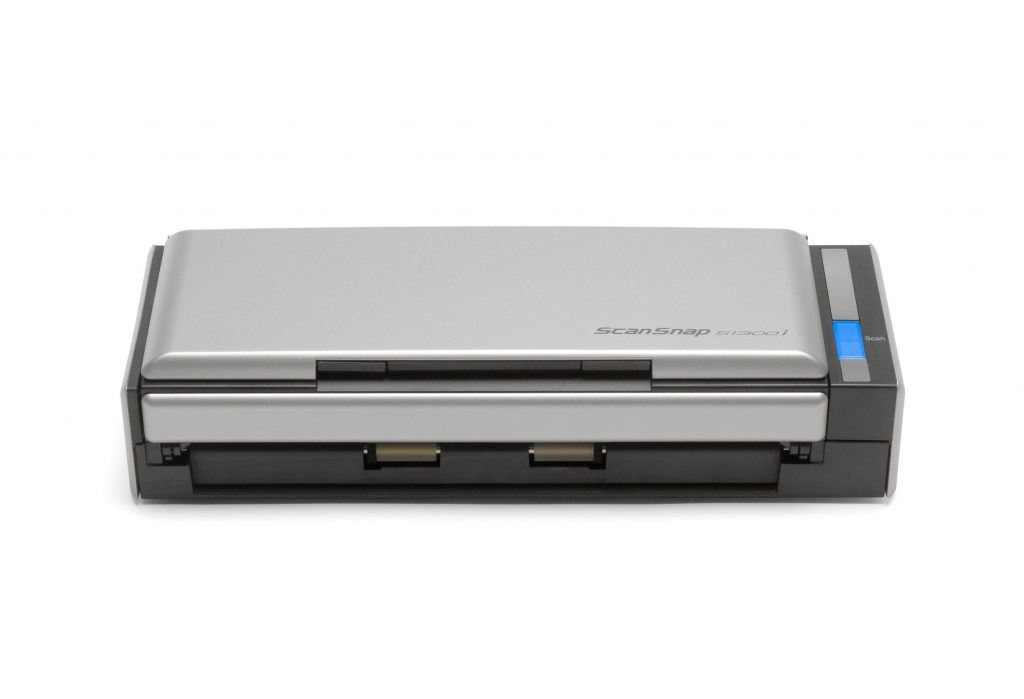 The ScanSnap S1300i is a compact scanner perfect for tight spaces. It can handle various types of different documents, several at a time, or one-offs. The one-push blue button makes scanning so simple, you won't know how you lived without it! The S1300i includes ScanSnap software for no fuss classifying and organizing.
fi-800R
This little powerhouse is ultra-compact and minimalistic so it looks great in your home environment. It requires very little operating space which is perfect for scanning wherever your home office is, like the kitchen table, perhaps. It features two different paper feeding paths; U-turn Path – perfect for batches of various sized paper, and a Reverse Path to scan hard cards, IDs or passports. The in-box PaperStream IP TWAIN driver and software creates exceptionally clean images, and can also integrate with your company's legacy software.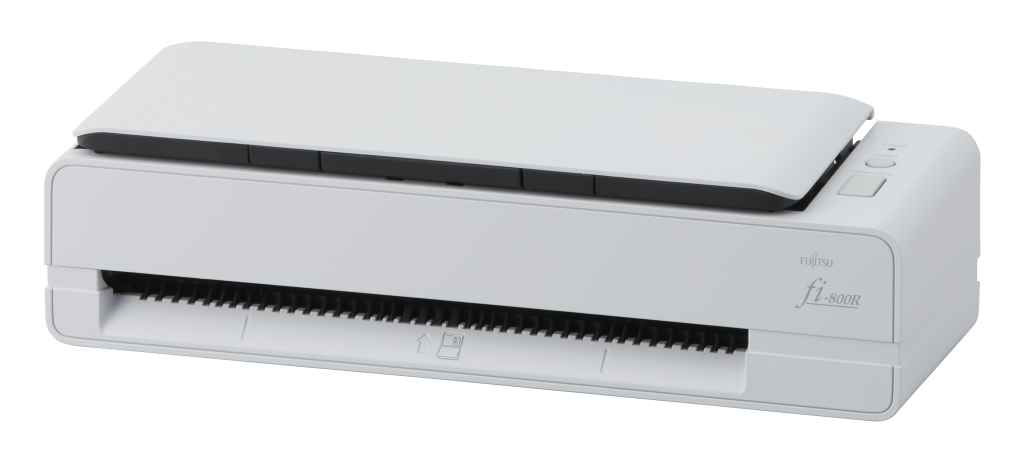 All of these scanners include user-friendly software that will clean up the digitized document by removing any background noise, color, or stains, so that you get the clearest document possible leaving only what 's important – the data. You can also tag meta data, i.e. name, date, invoice number, and automatically name your documents and files. The document file will also be compressed so that it takes up less digital space and requires less bandwidth to transmit to cloud or LOB systems. Best of all, when you need to find a document, all it takes is a simple Windows style lookup.
With these options, you shouldn't go another day scrambling to find that one piece of paper, nearly spilling your coffee all over, and cursing under your breath.