We believe that technology must evolve over time in order to remain relevant to solving problems and creating continued value for our customers as the market and the world changes. Software updates should go beyond just the routine maintenance needed to ensure smooth compatibility with incremental changes implemented by Microsoft or Apple, but add new and meaningful features for ScanSnap customers.
As a result, we're very excited about some of the new features that have recently been added to our ScanSnap application software on the iX1600, iX1500, iX1400, iX1300, S1300i, S1100i and iX100 scanner platforms.
Auto Face Rotation
ScanSnap now incorporates facial recognition technology that will search for faces on the photograph and automatically rotate them correctly when detected.

Color Correction and Red-eye Removal
ScanSnap Home and ScanSnap Cloud now offer added photo correction features to better preserve precious photos, whether it's a single photo, or an old family album. These photo-enhancing features can improve a bad photograph if, for example, it is faded, discolored or has red-eye subjects.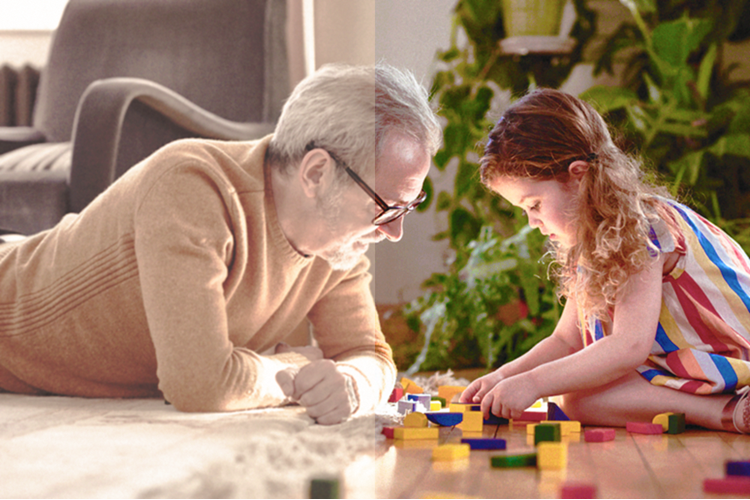 Photo brightness and contrast are adjusted to optimal levels to ensure precious memories are beautifully captured, while colors that have washed out due to light exposure or simply old age can now be automatically restored to original vibrancy. Red-eye has always plagued amateur photographers. Now, ScanSnap's advanced software can detect and eliminate red-eye in scanned photos.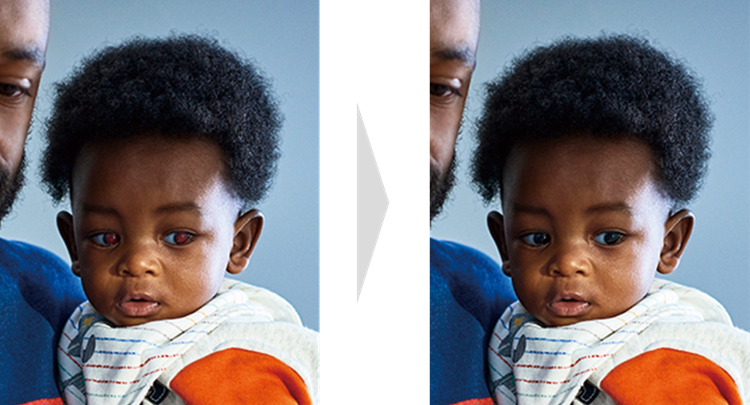 Scan to the Cloud
ScanSnap can now automatically upload scanned images to shared drives in Google, eliminating the need to manually upload digitized images from your PC to your shared Google drive in the cloud.
Improved Workflow, Search Engine Support and Easy Bulk Scanning
ScanSnap can now recognize dates stamped on photos and automatically generate metadata (in industry-standard Exif format) that other applications can use for searching and sorting images. In addition, more date and time variations are added as options to name files in a profile.

ScanSnap now enables you to generate unlimited searchable PDFs, whereas previously there was a limit of 500 pages per month when saving via ScanSnap Cloud. You can now archive and save large quantities of documents as searchable PDFs to cloud storage without worrying about the limit.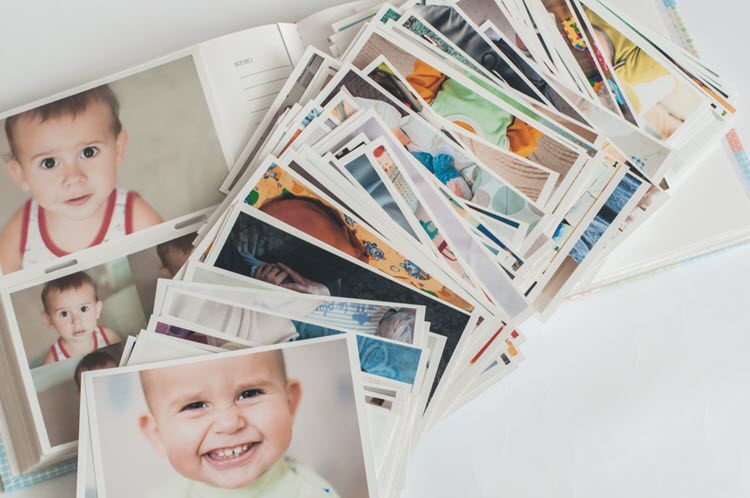 You can scan an entire stack of photographs at one time, versus manually scanning them one-by-one, making scanning a box of old photographs as fast and as painless as possible. ScanSnap scans photographs at 600 dpi, which keeps file size lower for greater archival, transfer and viewing convenience.
Save Those Memories!
Whatever your reason for wanting to scan photos – whether you're preserving family memories, want to preserve older, fading images, or want to store them on a mobile or digital frame device – ScanSnap now offers the features that make it quickly, easy and convenient to digitize precious images and preserve them for posterity.