After successfully scanning your documents, receipts, business cards, and photo types into ScanSnap Home software, additional fun begins. Today, we would like to show you how to edit your scanned image on ScanSnap Home software.
Your scanned image is now viewable in the Content Data Record List on ScanSnap Home. Simply double click on the scanned image and it will open a new window. This window will be your main hub for editing your scanned image. From here, you will have the option to start scanning, view your scanned image in ScanSnap Home, organize by document type, and make edits after scanning.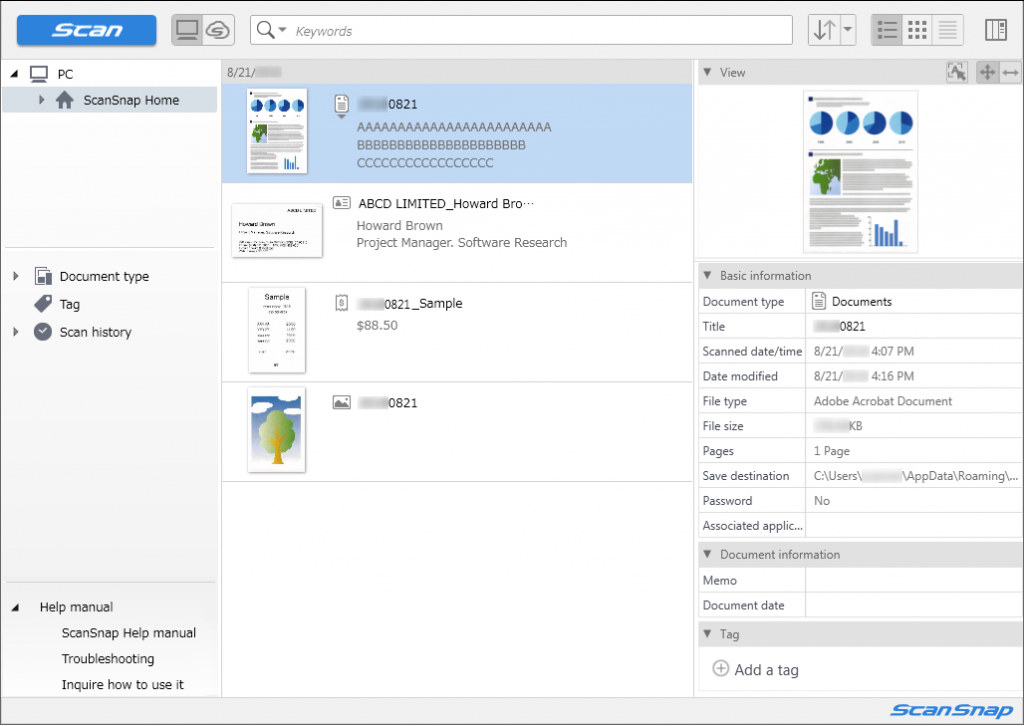 First things first, click the scanned image to view your editing options on the ScanSnap Home window.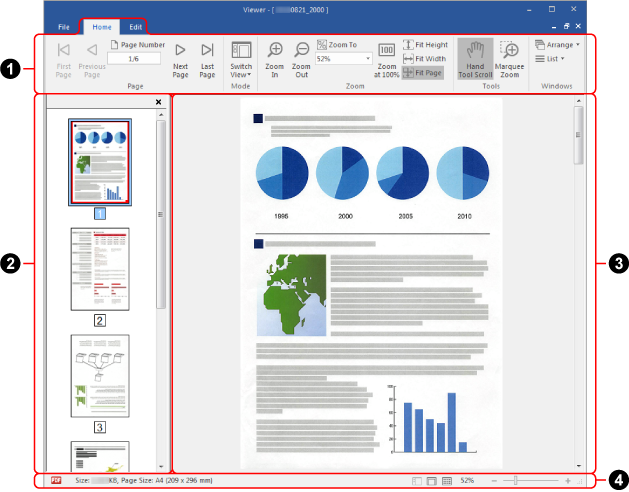 On the ScanSnap Home viewer, we will show the helpful information by sections.
The [File] tab displays the file menu.The file menu contains the following items:
Save:Overwrites the scanned images
Save As: Save the scanned images as a file with another name
Print:Print the displayed image with a printer
Close: Close the displayed image
Exit:Closes the ScanSnap Home viewer
(1) is the "Home" tabthatdisplays the functions. You can use these functions to view the next pages, zoom the images in or out, switch views and more.
On the Pages Panel (2), PDF file and JPEG file images are displayed as thumbnails.On the Pageview (3), itdisplays a page selected in the Pages Panel.On the Status Bar (4), you can right-click the status bar to change the displayed information
.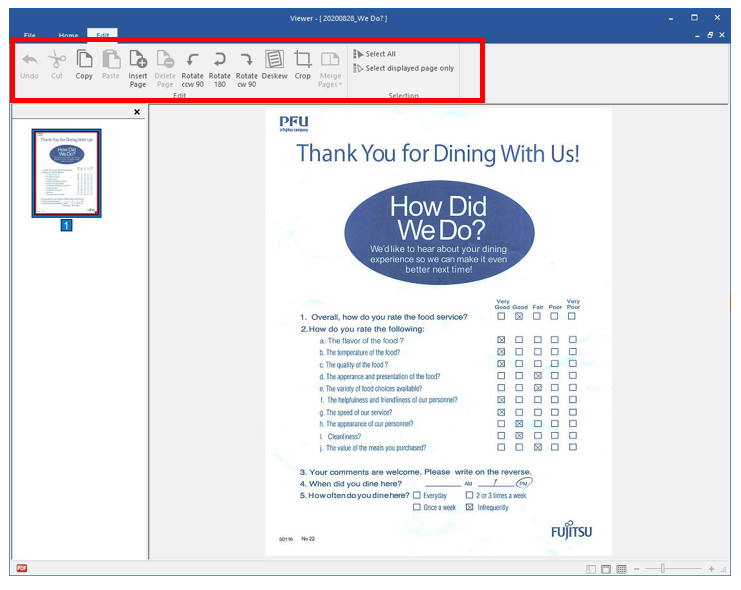 Next, the editing option on the "Edit" tab is an absolute life saver! You can undo, cut, copy, and paste your scanned image. Additionally, you can also insert a page or delete a page to the same file. You can rotate, deskew, crop, merge pages, and make edits that affect all pages by choosing "Select All."
With these editing features, you can save time because you don't have to rescan your documents due to poor readability of the scanned image.
We hope this article gives you clarity about the features of our ScanSnap Home software. If you want to learn more about scanning settings, here is our how to get around with ScanSnap home software blog.
We offer complimentary post sale troubleshooting to all of our customers via our Technical Assistance Center.
Glossary list: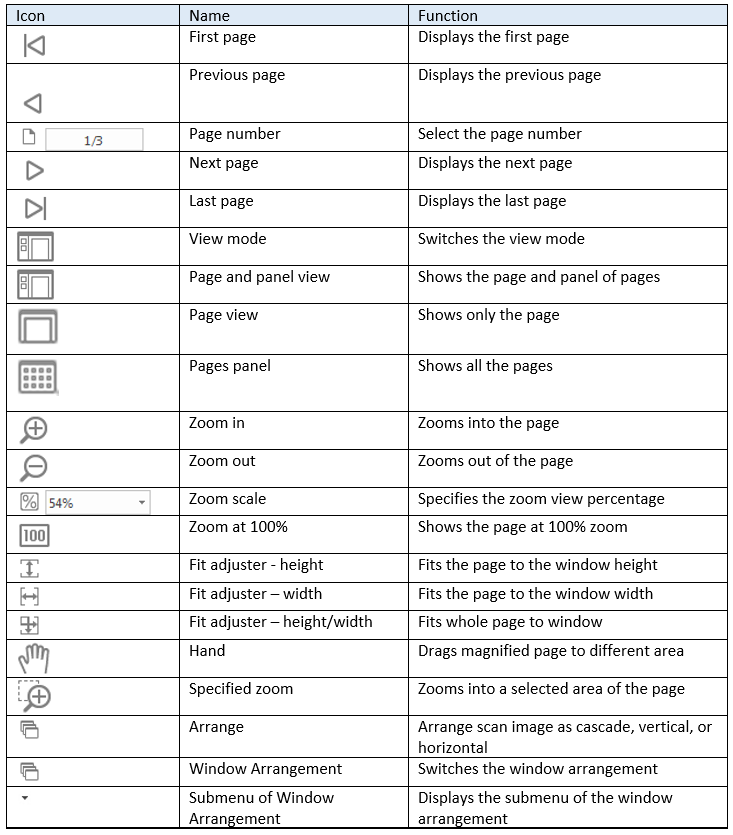 [Edit] tab :