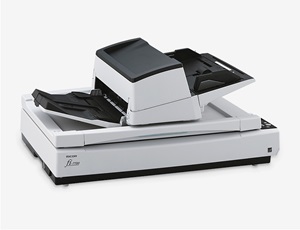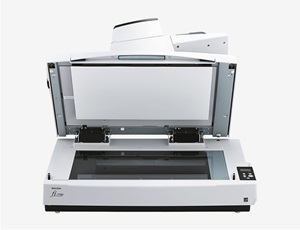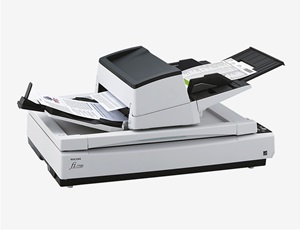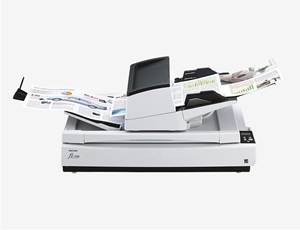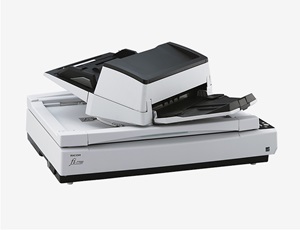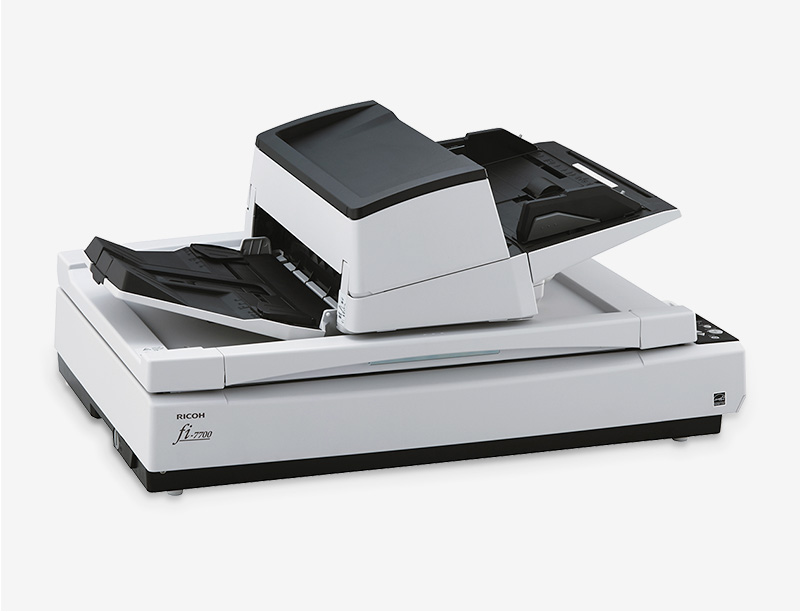 fi-7700
With a large, 300-page hopper and advanced engineering, this popular mid-office scanner can handle wide and normal-size documents at high speeds. The fast, double-letter size flatbed can capture large, delicate, and bound documents.
Rotating Automatic Document Feeder
Allows the automatic document feeder to rotate up to 180 degrees for easy scanning in a variety of workspaces.
Automatic Skew Correction and Active Separation
Captures the details on each page and minimizes paper jams.
Multi-Feed Detection
Ensures the capture of all images fed through the scanner.
Automatic Stacker
Controls the speed of the paper being ejected, keeping documents aligned after scanning.
Fast double-sided scanning speeds of up to 100 pages per minute
300-page automatic document feeder (ADF) equipped with easy-alignment guides
Fast, A3 double-letter size flatbed for scanning fragile documents, books, and photos
Handles ultra-long documents up to 656 ft (200 m)
Integrated TWAIN and ISIS driver connectivity for compatibility with hundreds of scanning software solutions
Federal Government Compliant: TAA and EPEAT Silver rated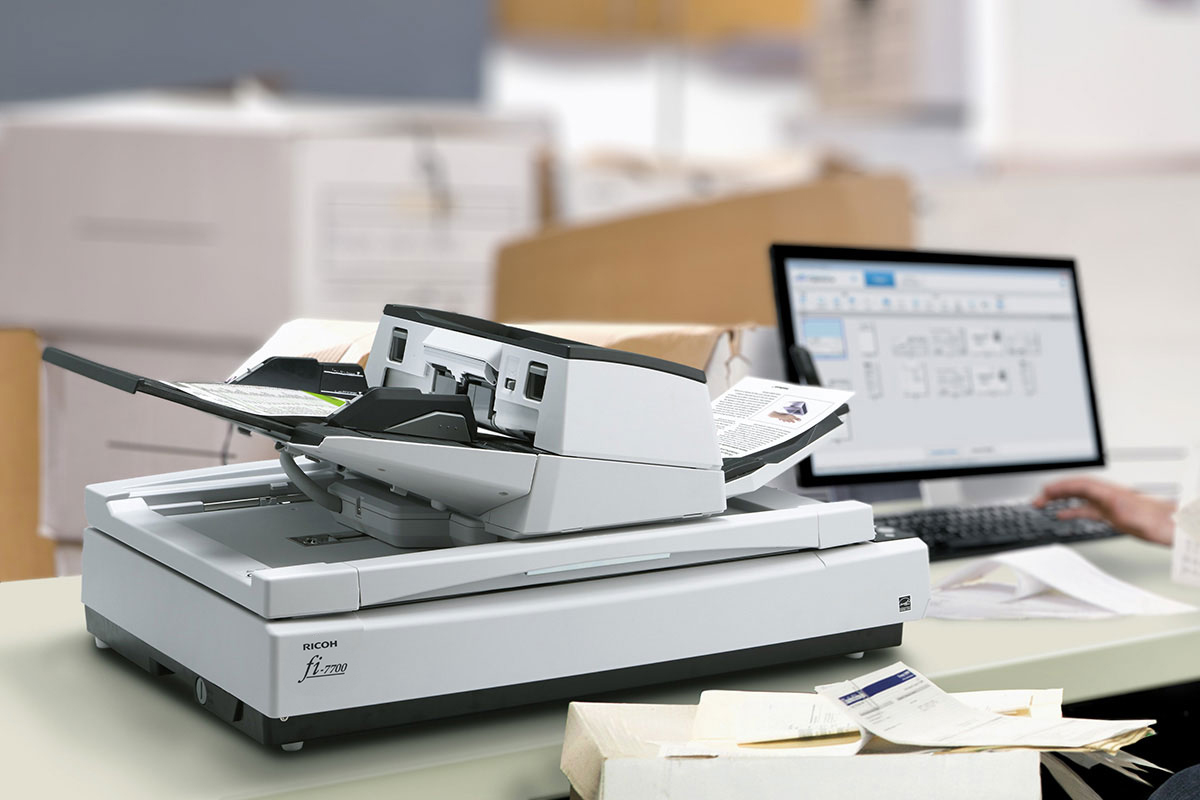 Large-volume digitization
Superior image quality and high-performance technology make it a reliable solution for seasonal, mail room and records-management needs.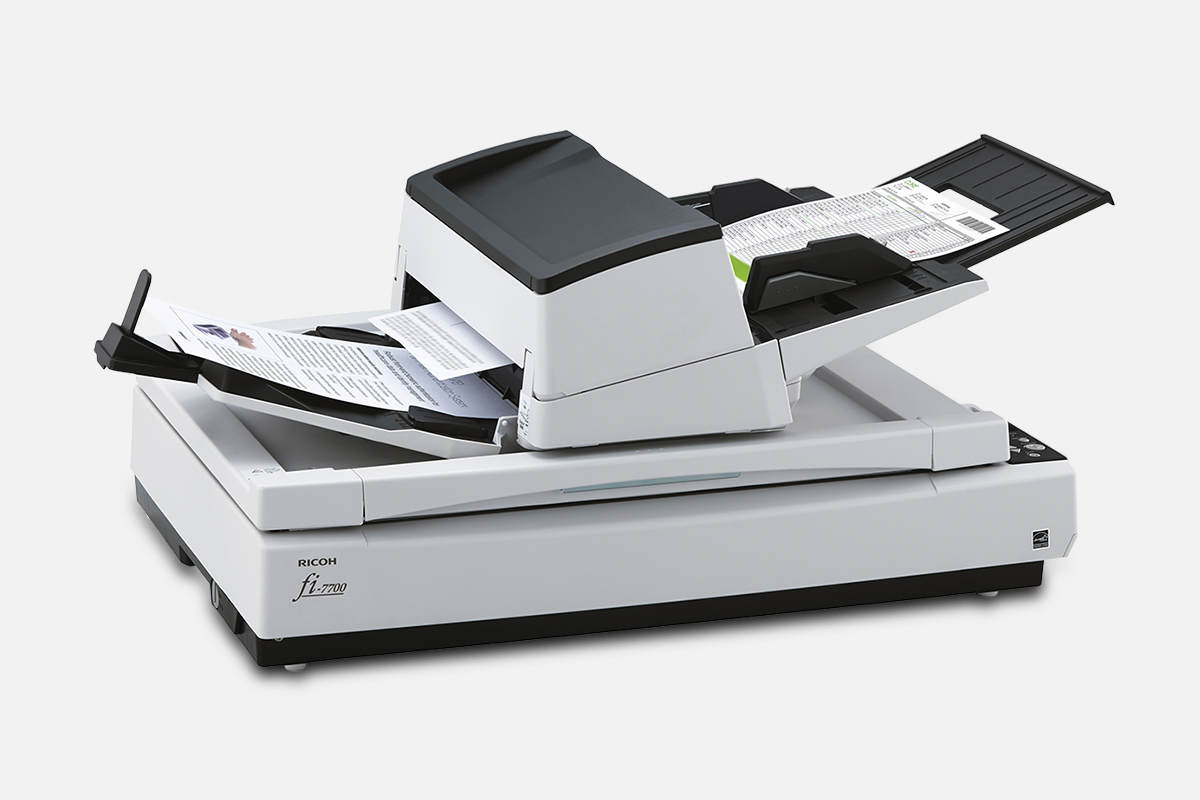 Exceptional paper handling
Captures a wide variety of documents, including double-letter size paper, to streamline mixed-document batches and minimize the need for re-scans.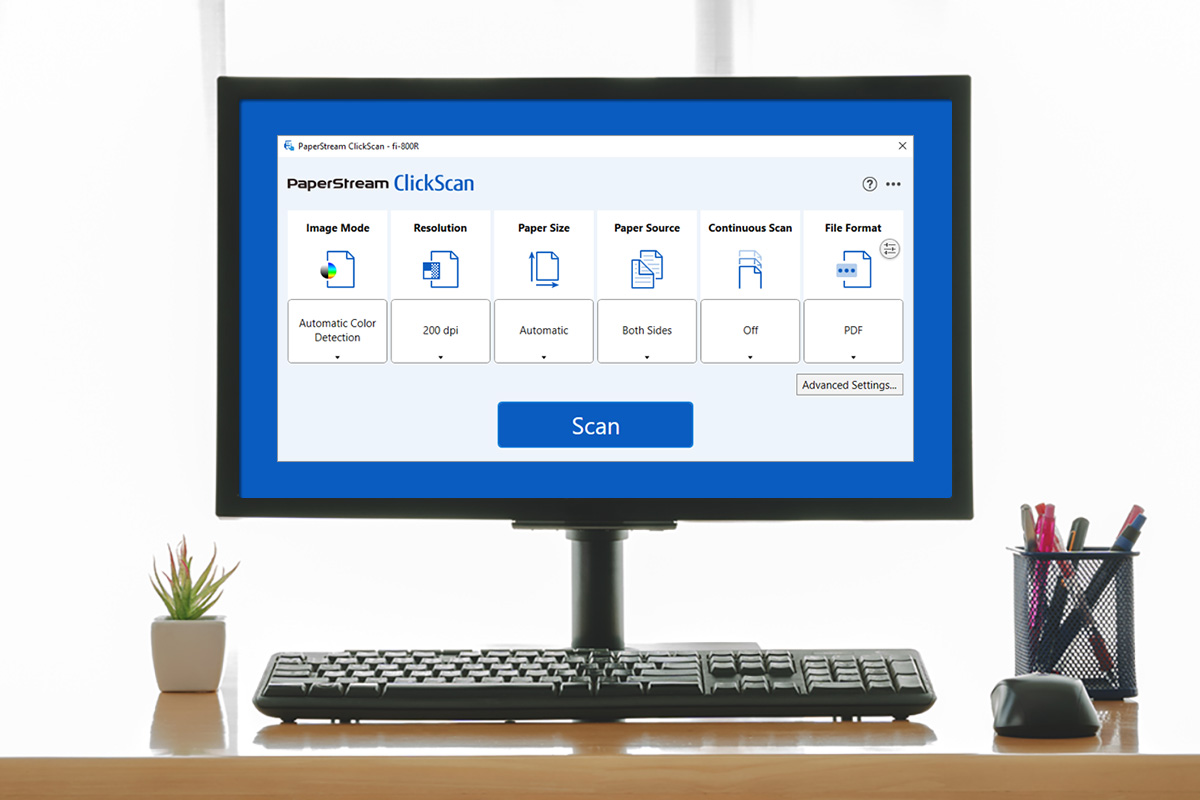 Value-packed PaperStream software
Easy-to-use software interface provides convenient scanning, powerful image enhancement, quick image capture, and indexing options, including optical character recognition (OCR).
Our PaperStream portfolio of document imaging technology offers high quality front-end capture with industry leading image cleanup. PaperStream makes it easy and is designed for any level of user with a simple interface, intuitive navigation, and ready-to-use profiles.
We're here to help with our Service Programs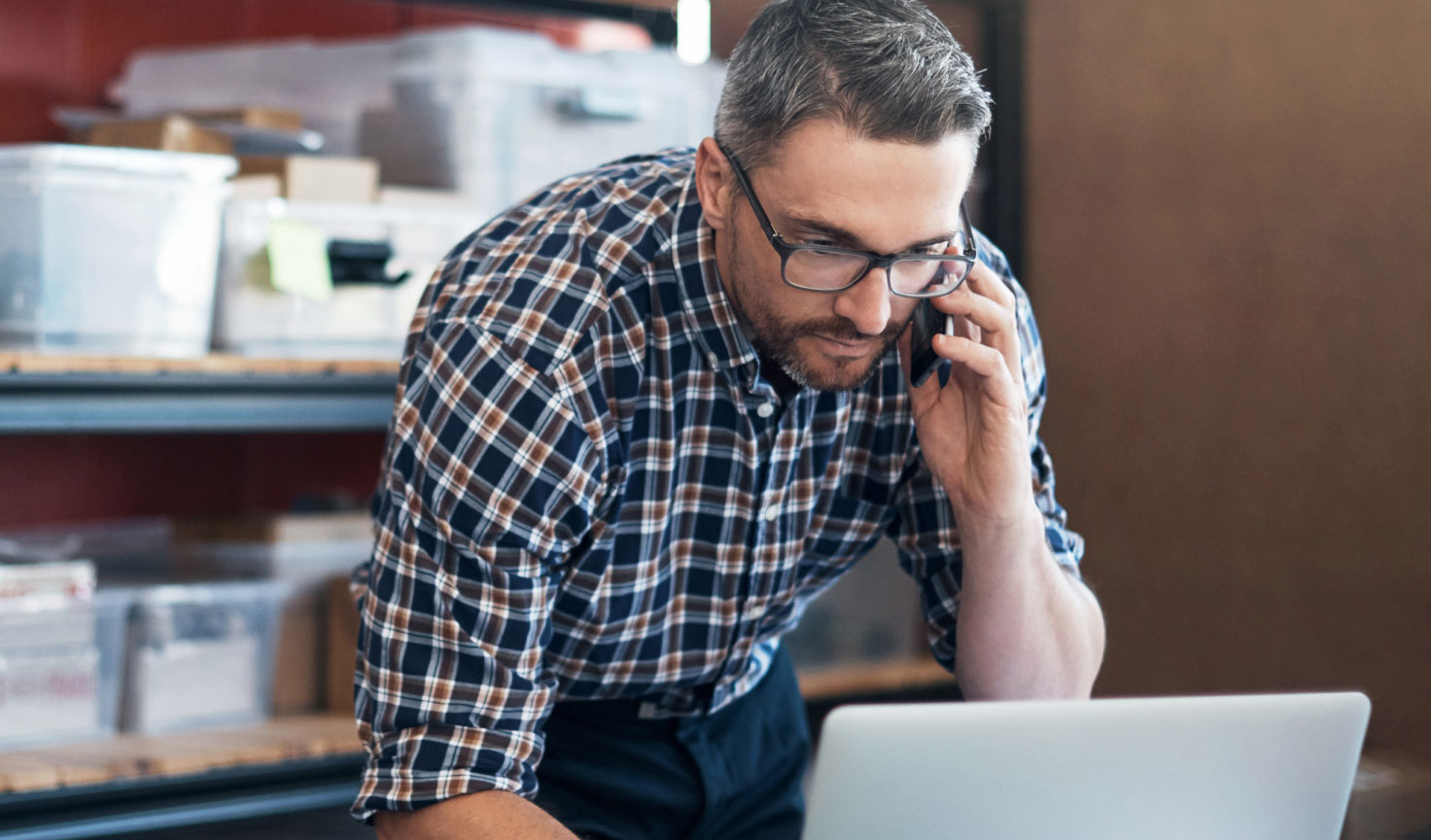 ScanCare
Premium On-Site Service & Maintenance
Choose peace of mind with ScanCare, and have key scanner parts and cleaning supplies onsite. Plus, get regular cleanings and end-user training by our certified professionals.
Basic On-site Service
Ideal for large scanners with light scanning workflow, our Basic program provides onsite service to protect your investment, so you can enjoy peace of mind.
Speak to one of our solutions experts
No matter your industry, we can help you build customized digital imaging solutions to help your business.
Contact Us