Automotive Retail Office Scanners
For seamless data retrieval and sharing, it's time to shift gears
From service order invoices to vehicle inspection forms, your teams are likely manually inputting data at the end of every day. This process often leads to labor and storage costs and a time-consuming retrieval experience.
Ricoh Document Scanners' fi Series coupled with our solutions for delivering and sharing data–EdgeXperience, PaperStream NX Manager, and PaperStream Capture–offer simple, cost-effective digitization that allows your business to perform like a well-oiled machine.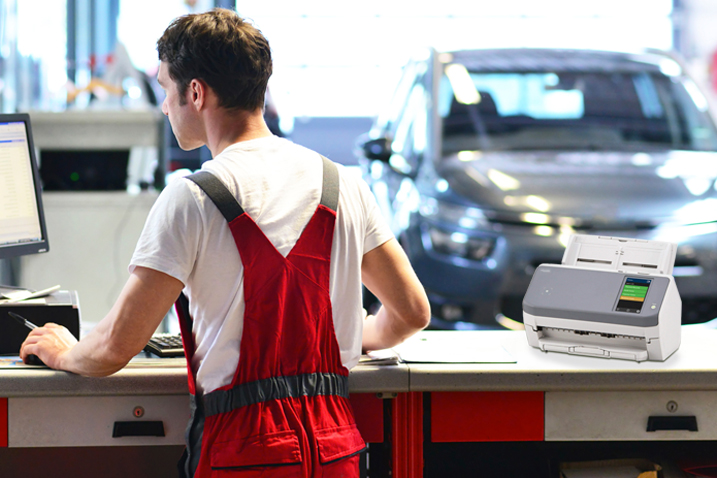 "Both customer and employee satisfaction
has gone through the roof."
- Marty Barrett
CFO, Alamitos Group
Read Customer Story
Turn paperwork into data that's
easily and instantly accessible
From car inspections to inventory records, your business paper trail needs to be securely scanned and instantly accessed by upper management and staff. Our durable scanners–made with the highest quality materials and enabled with cutting-edge software–provide a simple way of digitizing critical information to run your business profitably and without liability in the face of work order disputes.
 Reduce costs by eliminating the fees associated with paper storage 
Keep clean, accurate records of past customer visits and services
Organize files and streamline data retrieval and sharing to increase front office efficiency
Scan documents at multiple locations and get instant access across the organization
Securely share sensitive customer and financial data
Provide exemplary customer service with fast, easy retrieval of client information