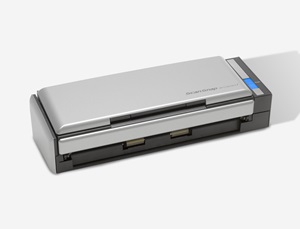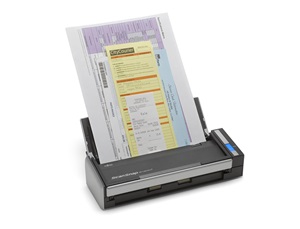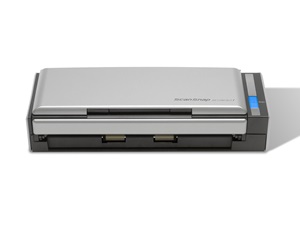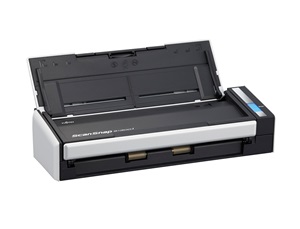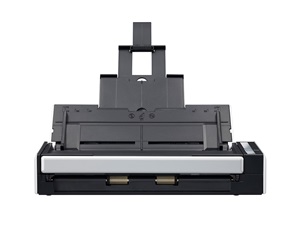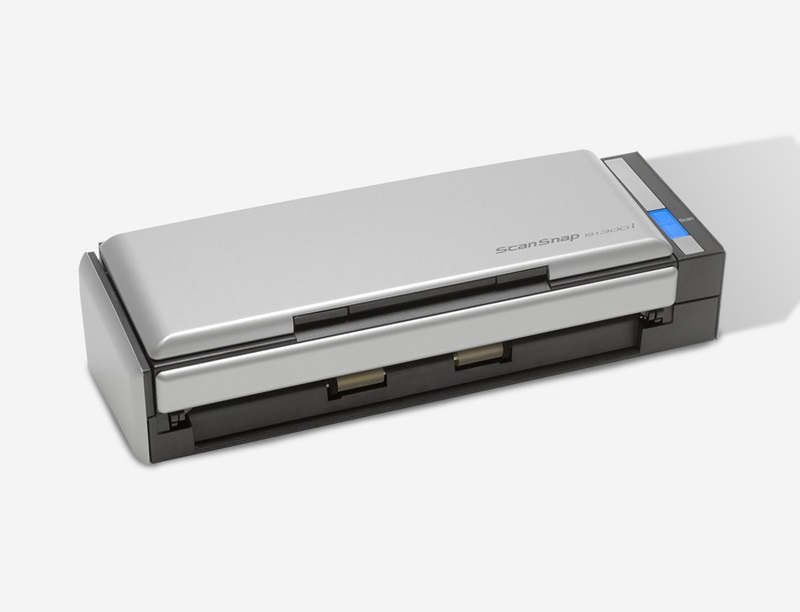 ScanSnap® S1300i
This small but mighty scanner takes document scanning to a whole new level with its flexible power options, including AC and USB direct from your computer.
If you were happy with the ScanSnap S1300i, you're going to love the ScanSnap iX1300!
Easy One-Button Scanning
Scans with just the push of a button.
USB Bus Power for Ultimate Portability
Can be powered by the PC or Mac's USB ports when an AC power source is not available.
Great for Individuals That Want to Get Organized
Reduce paper clutter and find information quickly, wherever and whenever you need it.
Compact Desktop Scanner
Space-saving operational design is ideal for the smallest work and home office spaces.
Scans up to 12 double-sided pages per minute
Holds up to 10 pages in the automatic document feeder
Compact and portable design is USB or AC powered
Simple and reliable USB connectivity
Instantly creates a variety of files, including searchable PDFs, JPEGs and editable Microsoft® Word, Excel and PowerPoint® files
ScanSnap Home
Take the work out of scanning. ScanSnap Home includes everything you need to scan, classify, and organize standard documents, receipts, business cards or photos.
ScanSnap Manager
ScanSnap Manager can save scanned data to any folder on your PC with One Push.
Advance Exchange Priority Replacement
The simple, economical on-site alternative for scanner service with overnight scanner replacement.
Learn More